If you are thinking of splurging on a new and classy bag, then it is worth looking out for a luxury style that will stand the test of time rather than just a one-season wonder, the best option is to look for the classics and styles that are timeless and elegant.
Here, we will show you the four must-have bags you should have as an elegant lady that will never end up as a regretful purchase.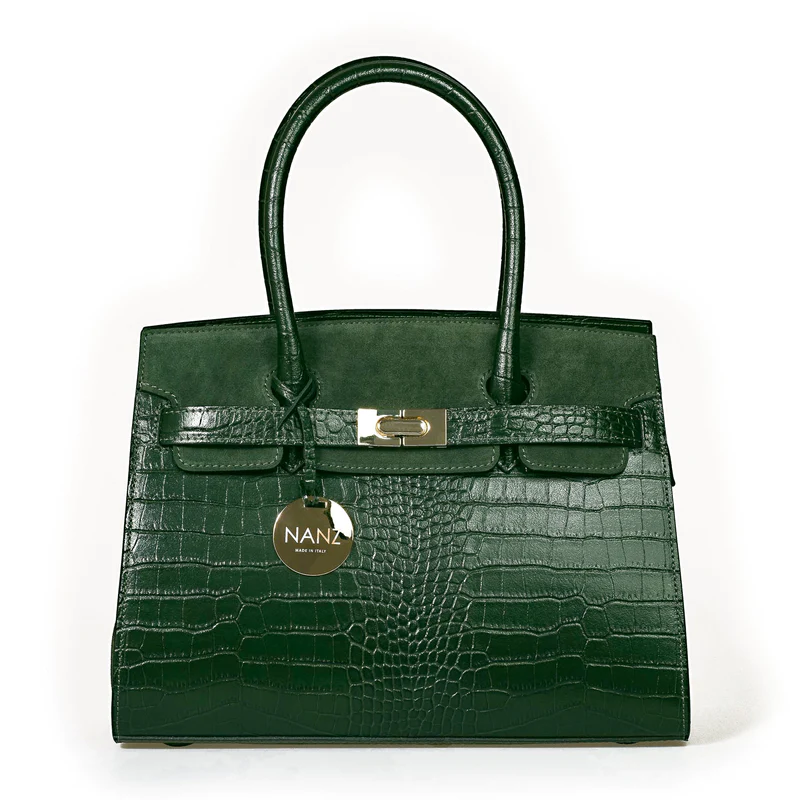 AURA BLACK, GREEN AND RED
This aid a beautiful and ladylike silhouette that can dress up any ensemble and is also a perfect bag for daily activities.
The new Aura handbag by House of Nanz just like its name exudes class, elegance, unmistakable style and confidence! The AURA handbag is a medium-sized handbag. Made in printed crocodile leather and suede. The Aura handbag is made in Italy with genuine 100% Italian luxury leather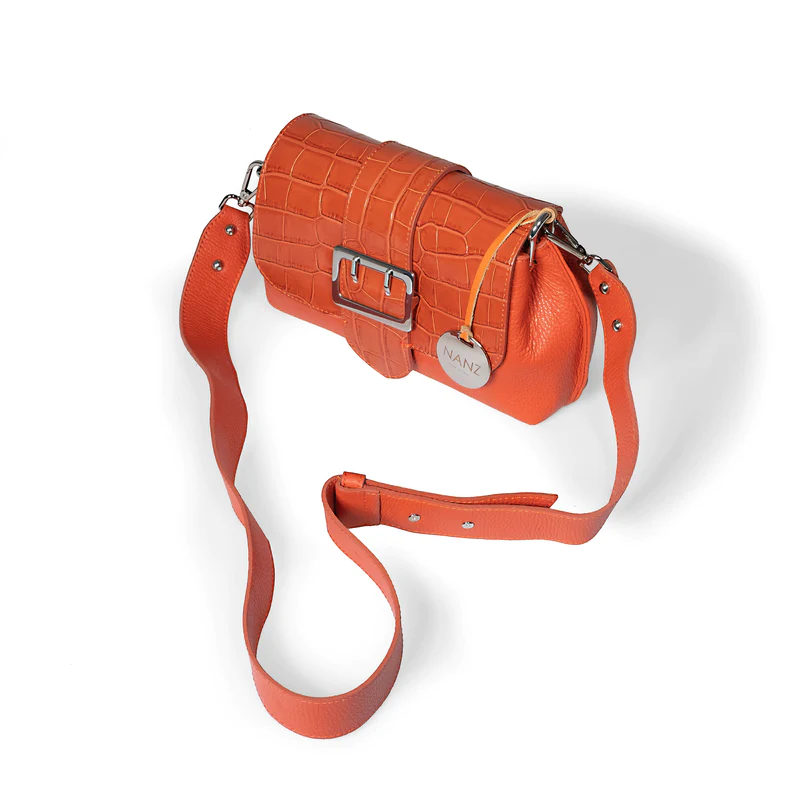 2. VICTORIA CB
This particular cross bag adds glamour to your look and can pass for a dinner date. A medium-sized printed 100% Italian luxury leather cross-body bag with a flap. An attractive and stylish design, recognizable by its crocodile printed flap with belt buckle style lock.  A handy, outer zippered pocket is at the back of the bag.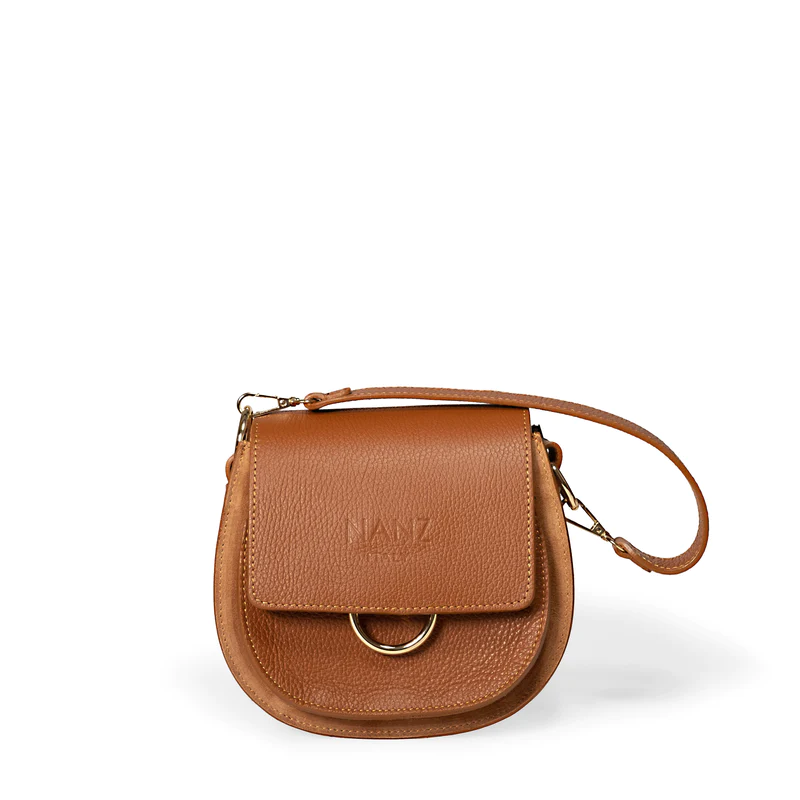 3. GLAM HOBO BLACK AND BROWN
This bag exudes versatility. It gives you a classy look. The main compartment closes with a flap by a magnetic lock.   With a zippered inside pocket, this design is made with wipeable nylon lining & gold plated hardware. It's made from 100% Italian luxury leather.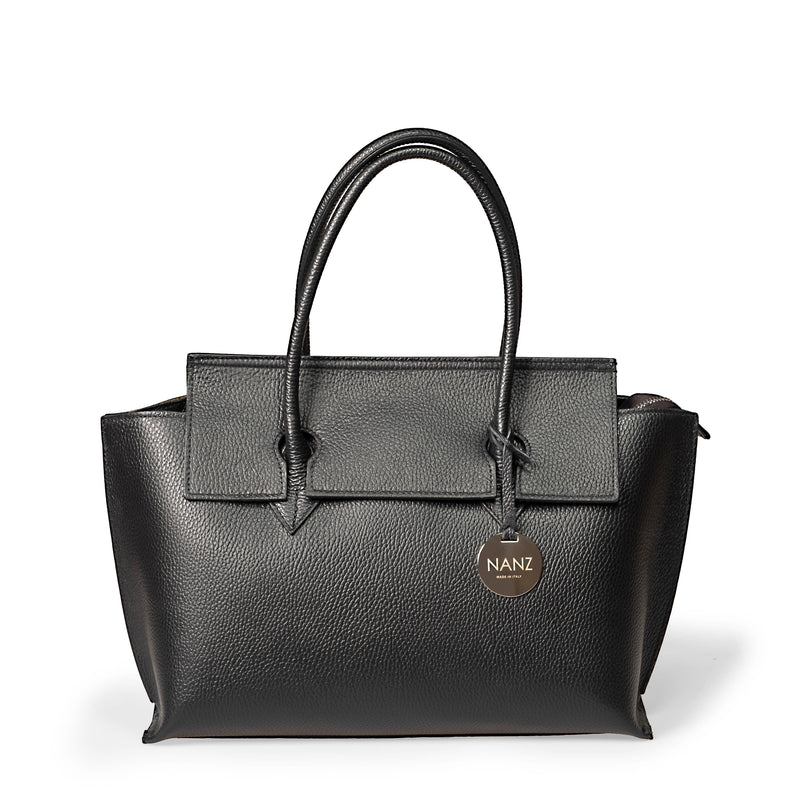 4. PANACHE CLASSIC BLACK, PINK AND BROWN
Keep it sleek and undeniably elegant with the panache bag.
A full-sized pebbled leather handbag with a short flap. A timeless design that is stylish and practical for all occasions. The design is self-standing.
The main compartment closes with a flap as well as by a metal zipper. A detachable leather cross-body strap is provided, with a zippered divider, a zippered pocket and an open utility pocket inside.
This design is Made with 100% Italian luxury leather, a Wipeable Nylon Lining and Nickel Plated Hardware.
5. TIDAL BLACK, BROWN AND PINK (with pictures)
The tidal collection is inspired by the desire for a new tide. It is a perfect embodiment of style and Panache.
Draw attention away from the chaos and fear to something truly beautiful and classy.. inspired by hope and beauty.
The Stylish and very versatile Tidal handbag is made from vegan leather and designed in Belgium.
Would you like to explore more? Visit our website now
Belgium/International: www.houseofnanz.com
Nigeria: www.houseofnanz.com.ng